TONA NEW SERIES Bathroom Vanity · Purely German Style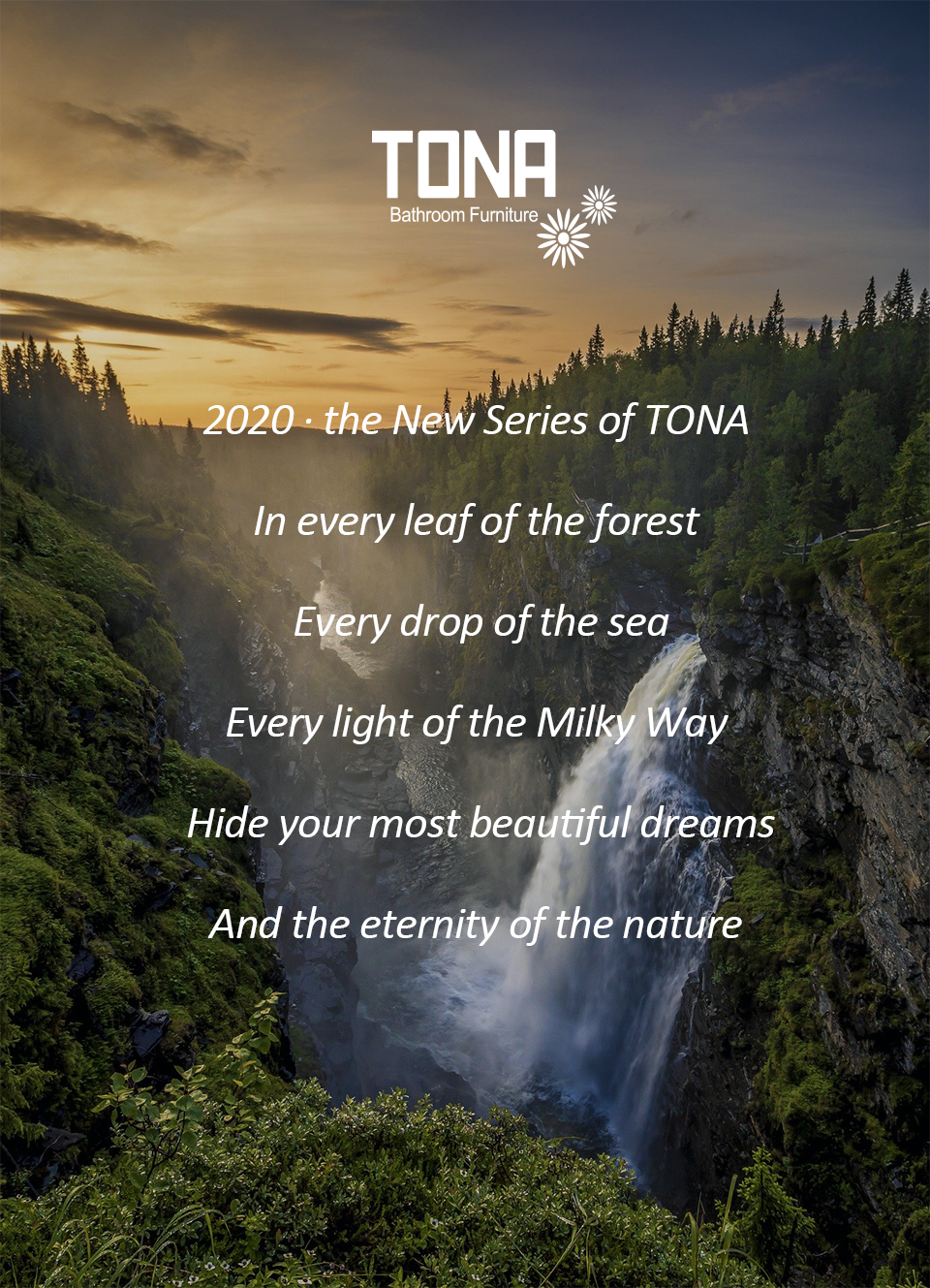 Inspired by nature
The new series is expected to highlight and carry the beauty of nature
To endow the space with vitality
The vast forest raises colorful lives. The Forest series is a perfect combination of nature and contemporary design, designed to live with nature in peace, and show the classic quality of health and environmental protection.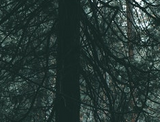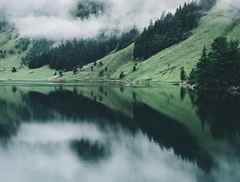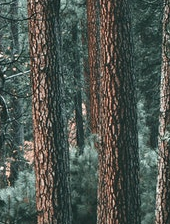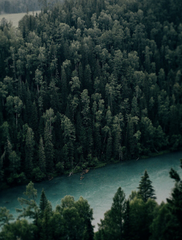 INSPIRATION
PAY HOMEAGE TO THE NATURE OF FURNITURE
The designer hopes to highlight the natural texture and the beauty of deep, silent nature, to let furniture integrate with nature, and to show respect for nature.
--FORREST--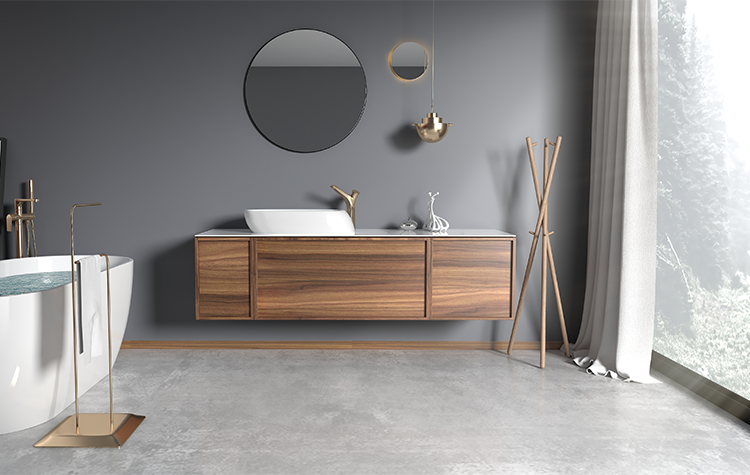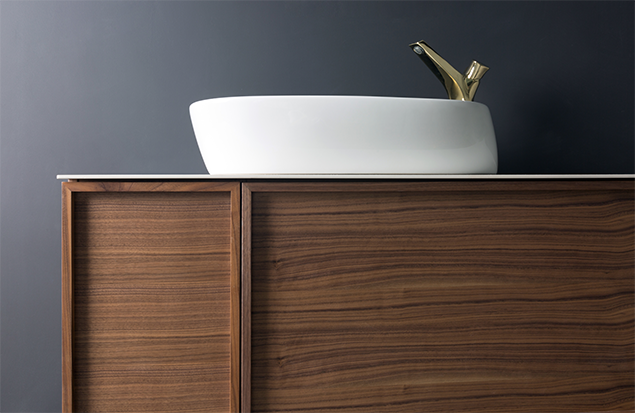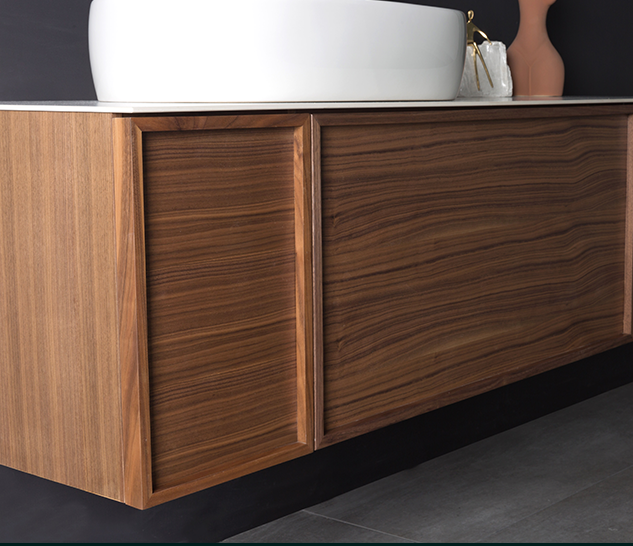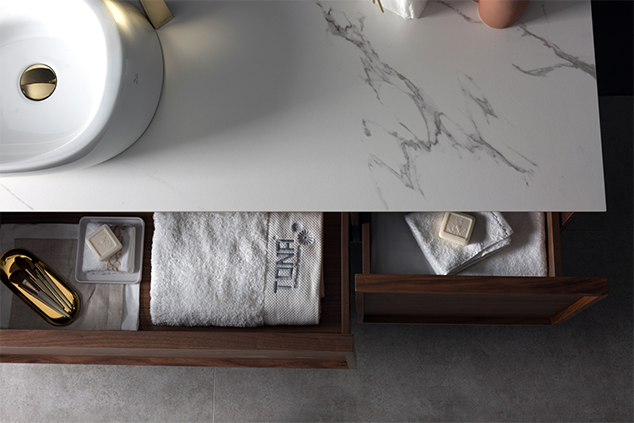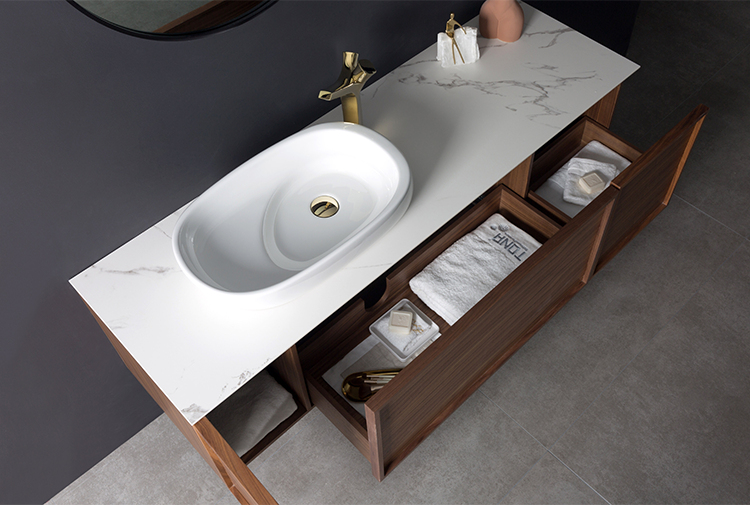 Forrest features walnut-colored solid wood, high-class porcelain slab countertops, and integrated handles.
The high-class main cabinet is made of solid wood, and the natural walnut texture makes it softer when light passes by, reminiscent of the mysterious forest, quiet and glamorous. This is a song composed of design and porcelain slabs. Although the entirety is low-key and graceful, when it comes into your sight, you will be impressed by its wild temperament.
-- WAGNER --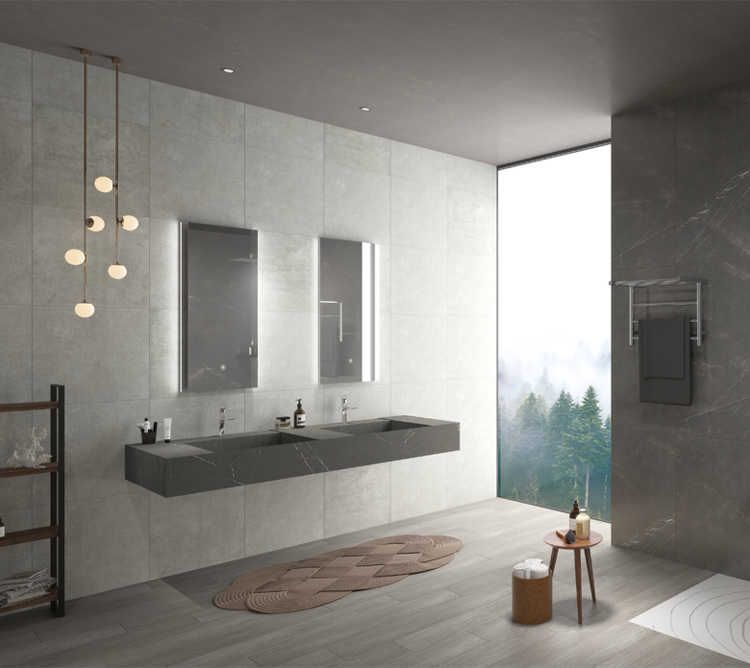 This is a song composed by designs and porcelain slabs. Although the entirety is low-key and grace, when it comes in your sight, you will be impressed by its wild temperament.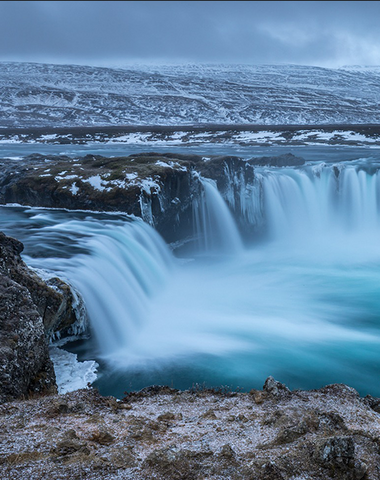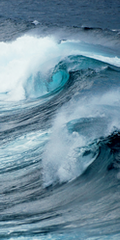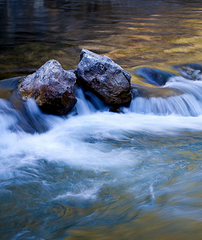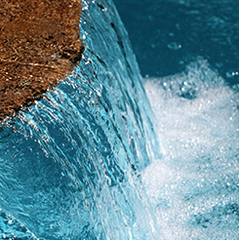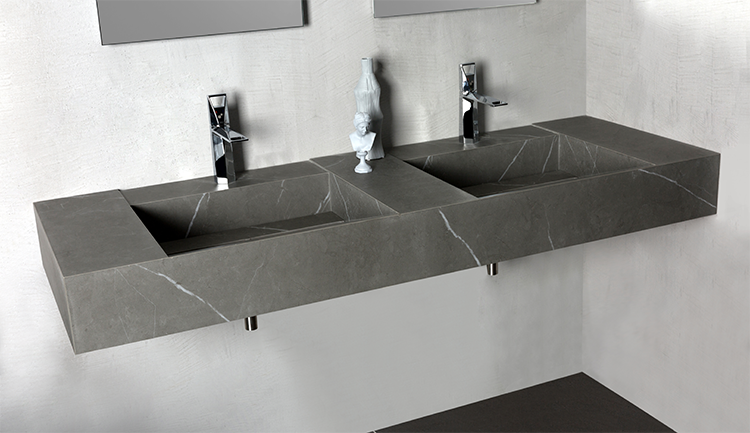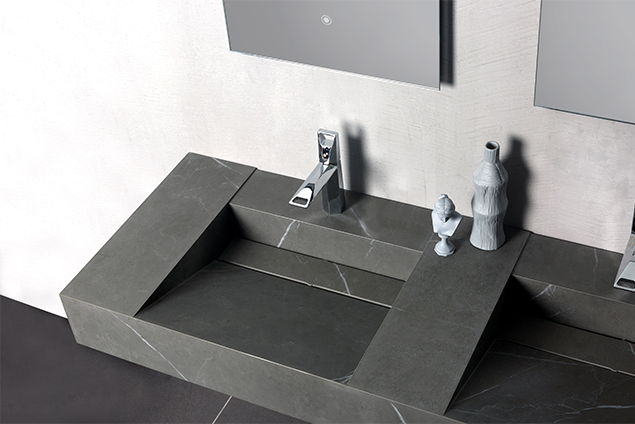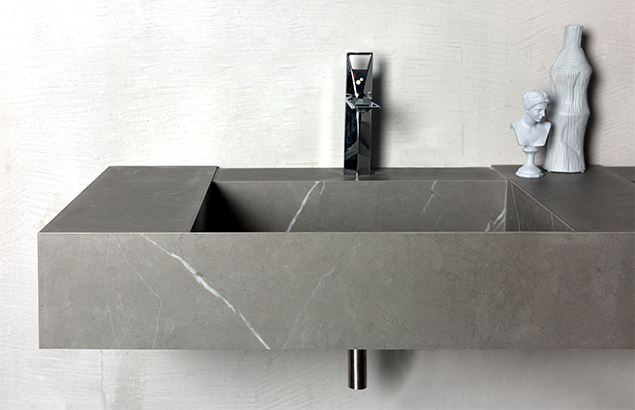 The concise hanging design, high-class porcelain slab countertop, and unique texture are also noteworthy.
-- WAVE --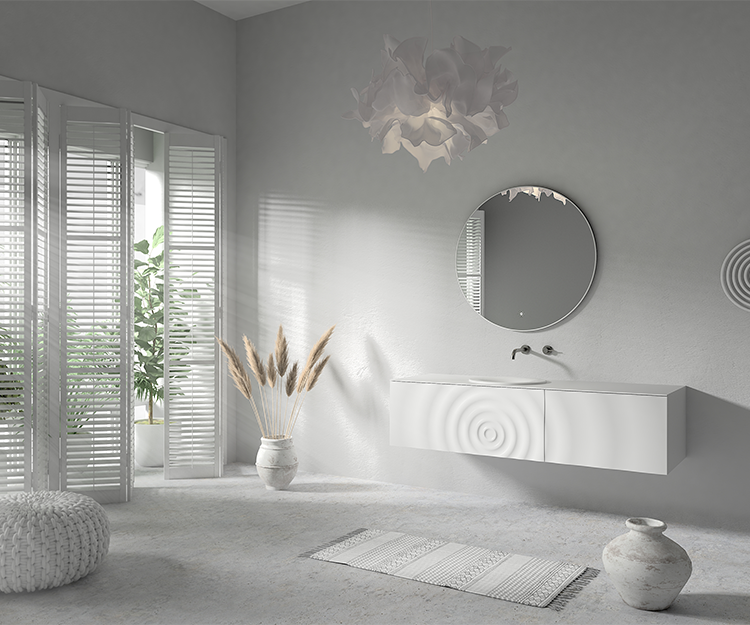 Imagine a lake as blue as sapphire and shining as a diamond. Suddenly, a dew falling from a leaf breaks the smooth lake surface, arousing ripples over and over again.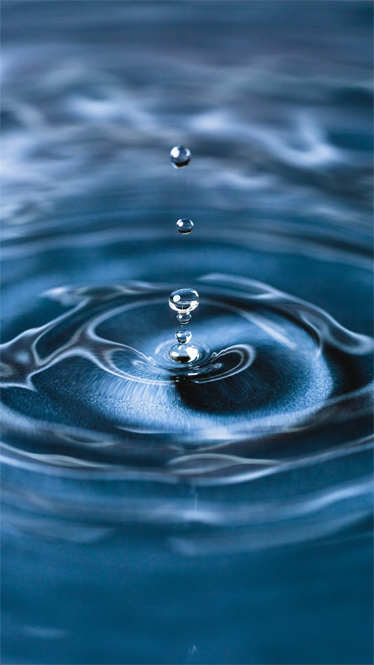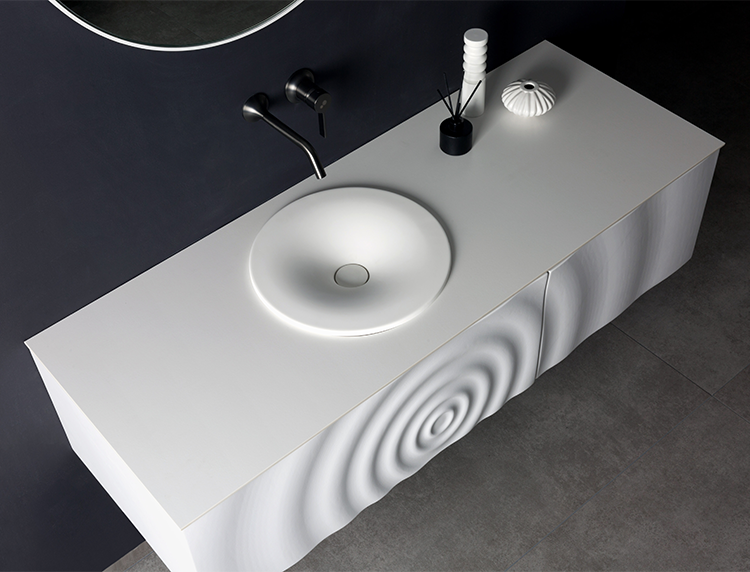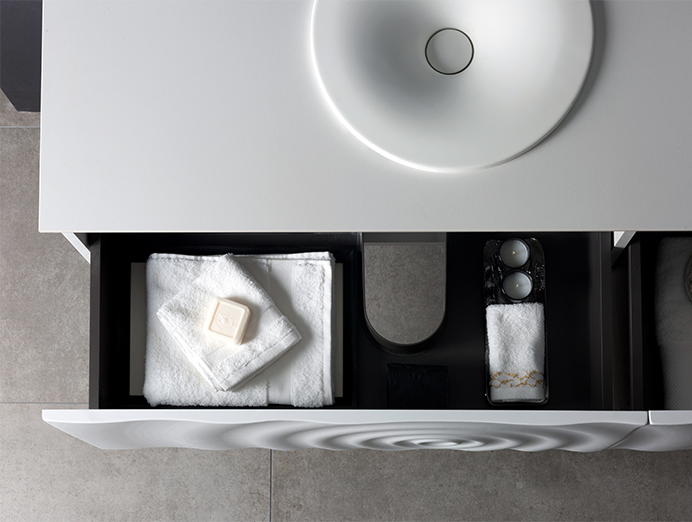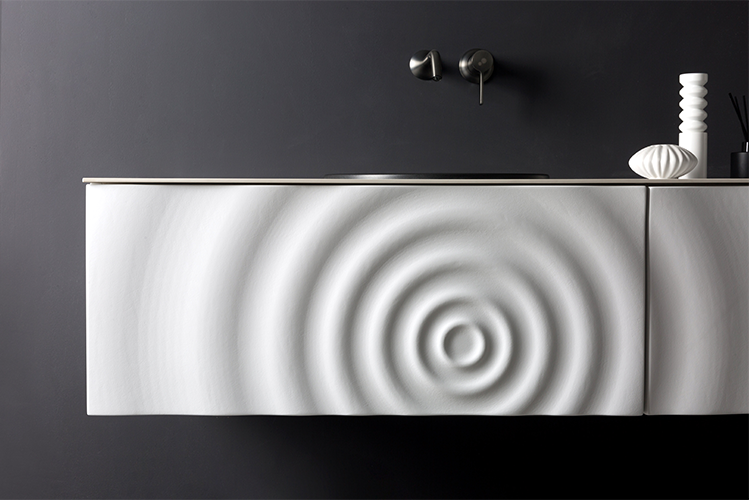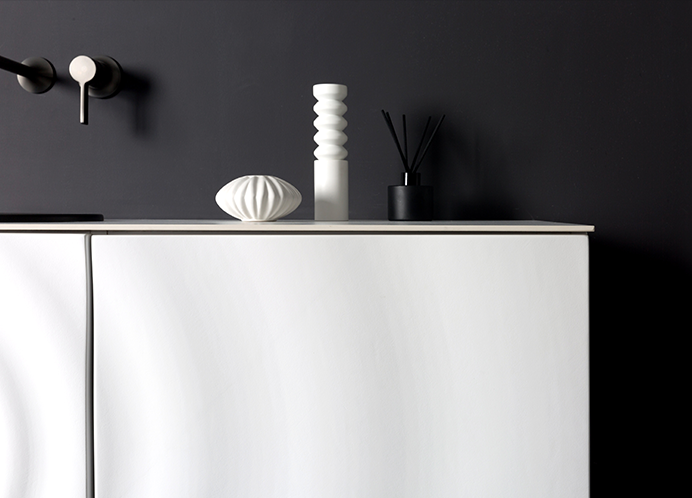 This is the source of the WAVE design. The main cabinet has the waves of ripples, which have shortened the distance between you and nature, making you see the nature face to face.
To Enjoy the Pure German Bathroom Space
To express the different styles and beauties of furniture, TONA · 2020 New Series chose everything comes from nature to compose every detail of furniture with poems and songs. The space is not only for living but also the extension of art.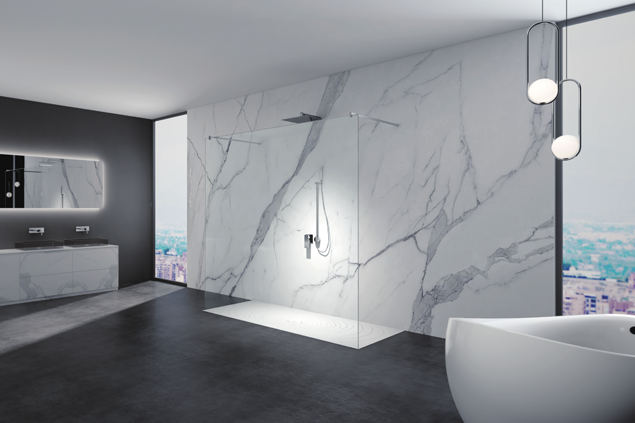 TONA Bathroom Space advocates a natural and healthy lifestyle with a barrier-free and limit-free design to achieve a high-class comfortable experience.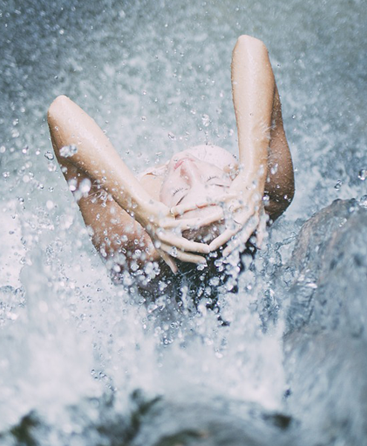 It starts with the details, such as skid resistance, the height of the floor, the acreage space, and so on, and focuses on the value and function provided by the material. The most significant point is the scientific slope design, and there is no water retention in the shower room. Water can be quickly drained away, with no risk of drainage blocking, so the inside looks tidy and elegant.
The combination of art and function releases your heart and calms you after a day's work. The natural space keeps you far away from the noisy, crowded outside and brings you back to your original self. Just let happiness thrive and enjoy your wonderful life.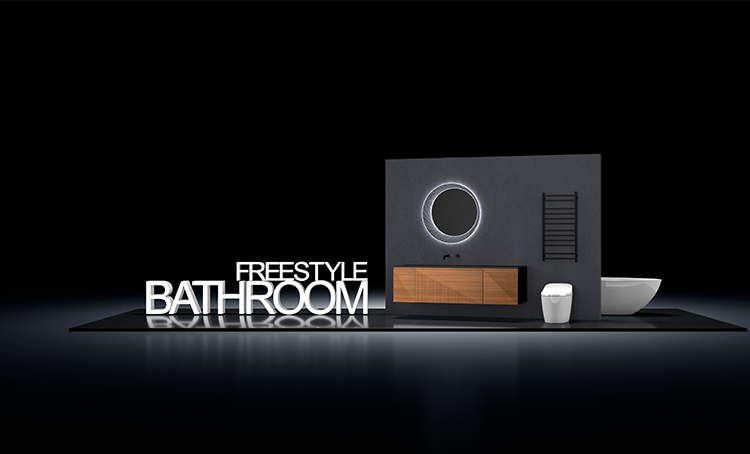 ---