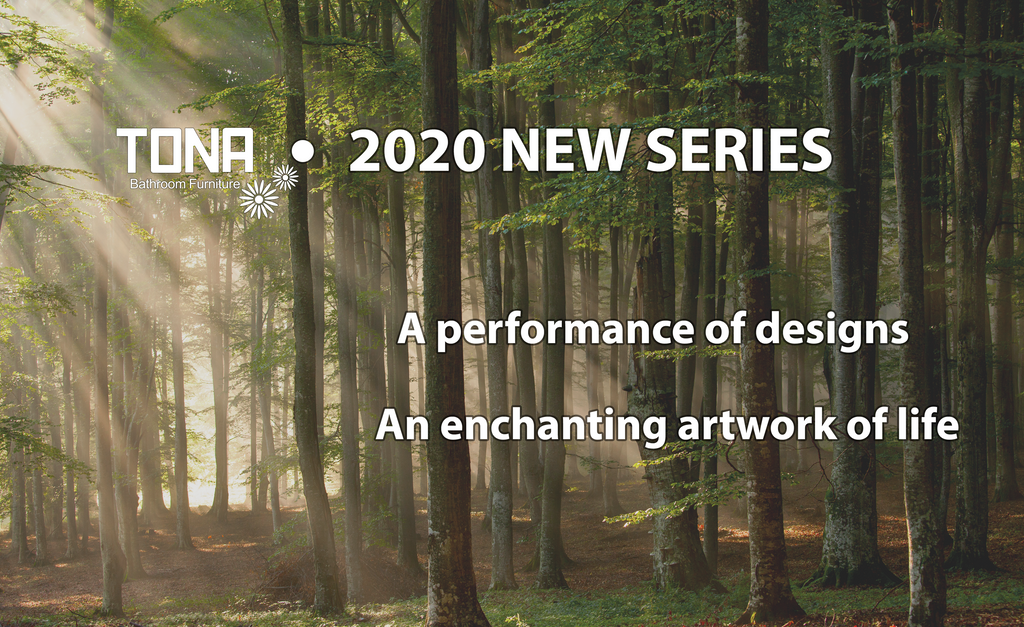 TONA has released a new series of bathroom vanities for 2020, featuring innovative designs and exquisite craftsmanship.

Light is a natural work of art in space, constantly changing as time ticks. The interplay of beams and shadows in the room is like musical notes on a staff, creating an aesthetic experience that is felt throughout the space.
Simon
Simon is an original wood-colored cabinet with a sleek design that incorporates the concept of light and shadow, offering endless possibilities for decorating your space.
Simon breaks the monotony of traditional designs and creates a distinct German style. The beautiful light effect on the cabinet serves as a guiding light toward a peaceful place, connecting physical and spiritual matters.
The minimalist design may appear simple, but it requires great attention to detail. It is truly a work of art made with precision and care.
The natural wood texture and elegant construction illustrate the beauty of minimalism.
The 45° invisible handles and gentle curves protect you from accidental injuries.
The black round integrated basin and round mirror create a harmonious look.
Simon is a classic TONA bathroom vanity, with a wonderful ratio and enchanting light effect.
As we were exploring new designs for the series, we had a romantic idea that deviated from the typical German style. We were inspired by the warmth and beauty of Neuschwanstein, the most famous castle in Germany and one of the most beautiful castles in the world.
Auer
Auer is a novel bathroom furniture with geometric modeling and a fairy-like appearance.
The basin is inspired by cylinders, representing a pursuit of spatial enjoyment. Auer is as elegant as its name, highlighting cute lines and practical functions, providing an impressive visual experience.
The whole structure is integrated, with an artificial marble basin that meets food safety standards, making it solid and durable.
The modern minimalist European style uses high-quality artificial stone, which saves materials and retains heat, providing a comfortable feel when touched.
Arbor
Arbor's design is inspired by sailing boats, symbolizing nobility and freedom.
The geometric body is similar to Auer's, but with the added element of sailboats, giving it the appearance of a sailboat wandering in the waves. You can almost hear the sound of the sea and feel the salty wind from the seaside.
The modern and concise design creates a unique atmosphere, with a special look.
Made from engineered stone, the edges are carefully finished at high temperatures, with no visible gaps.
There is a Chinese saying about sailboats, which is a nice wish for those striving in their studies or careers. TONA wishes you to enjoy the beautiful life like a sailboat, always exploring and pushing forward.
If you want to know more about TONA, you can visit our official website by clicking here.
TONA, To Nature.
Original ideas,
Never stop pursuing perfection,
Always considers for our customers.
---