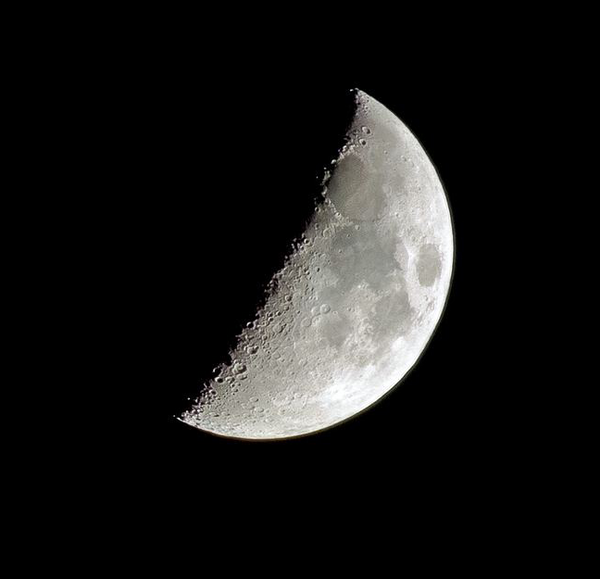 When the ink blooms in the sky and the afterglow fades, stars begin to blink and the moon gives silk light through thin clouds.
  The Lunar Eclipse, a view of wonder, hanging in the night sky, attracting humans for its mystery. However, this rare astronomical phenomena usually does not last for long.
Doric, a new series of TONA, pictures the moon and a flower in your bathroom.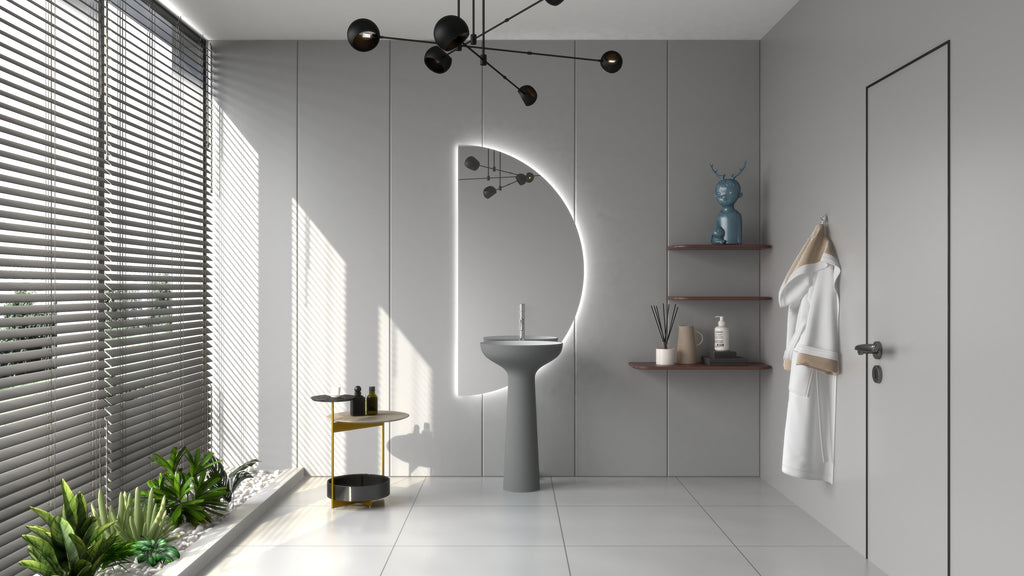 Doric is inspired by the lunar eclipse and flowers, the whole looks like a flower facing at the moon and whispering in the ear. Many customers fell in love with Doric at the first sight. But the decisive matter which made them determined to place orders were the high quality and durability.
Artificial Marble Column Basin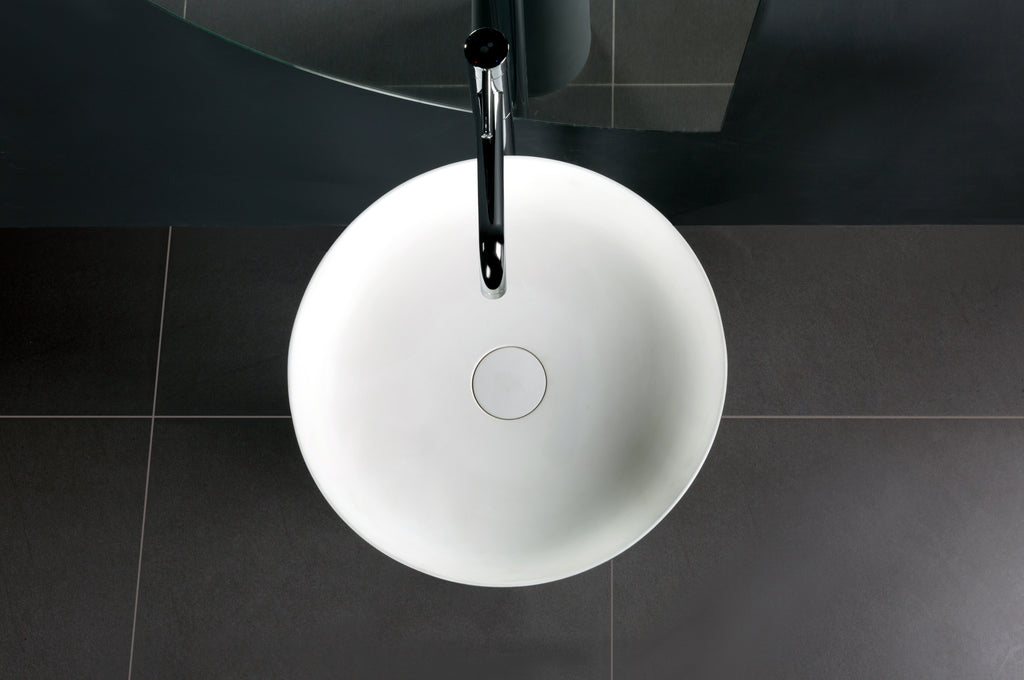 A flower-look column basin shortens the distance between you and nature. The basin is inspired by flowers and geometry, made of artificial marble, a high-quality material which is scratch resistant and easy to clean and maintaining. Besides, this material has reached FOOD SAFETY STANDARD! Smoother and safer to skin and health.
The Mirror of the First Quarter Moon 
As the earth blocks the sunlight for the moon, the lunar eclipse happens. The mirror of Doric is half-round mirror which  imitates the first quarter moon, which used to be far away but now you can see it face to face. The mirror has invisible LED light belt, which can make your mirror shine as the moon, gentle for eyes and look like a fancy.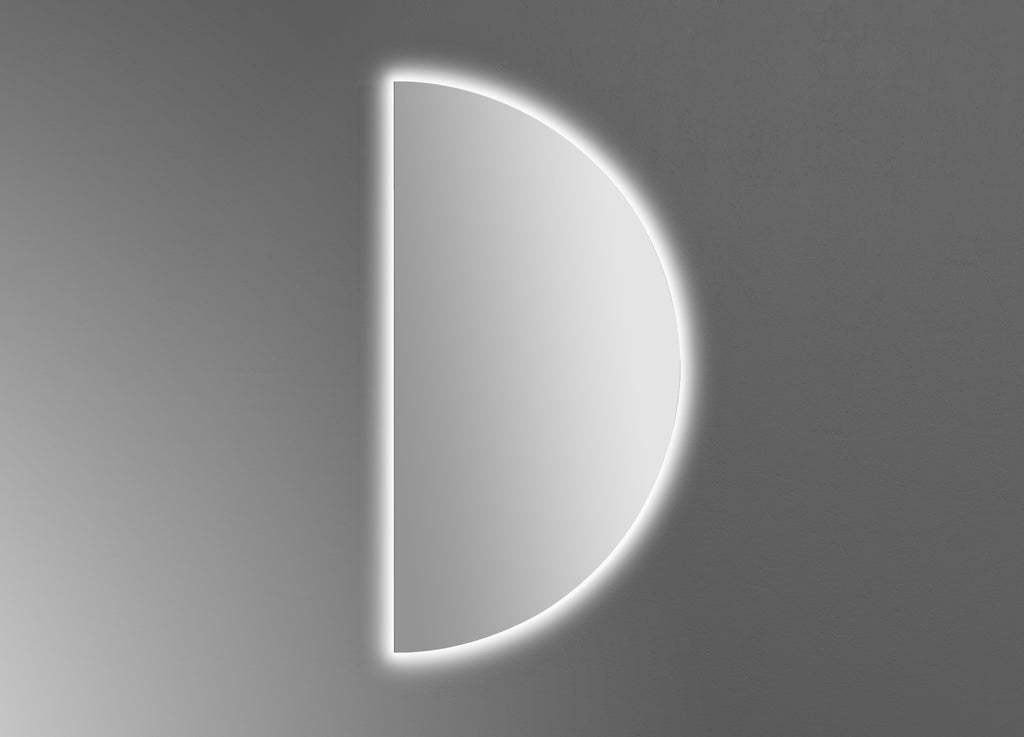 But if you think this mirror is a little bit oversize, we also have a recommendation for you.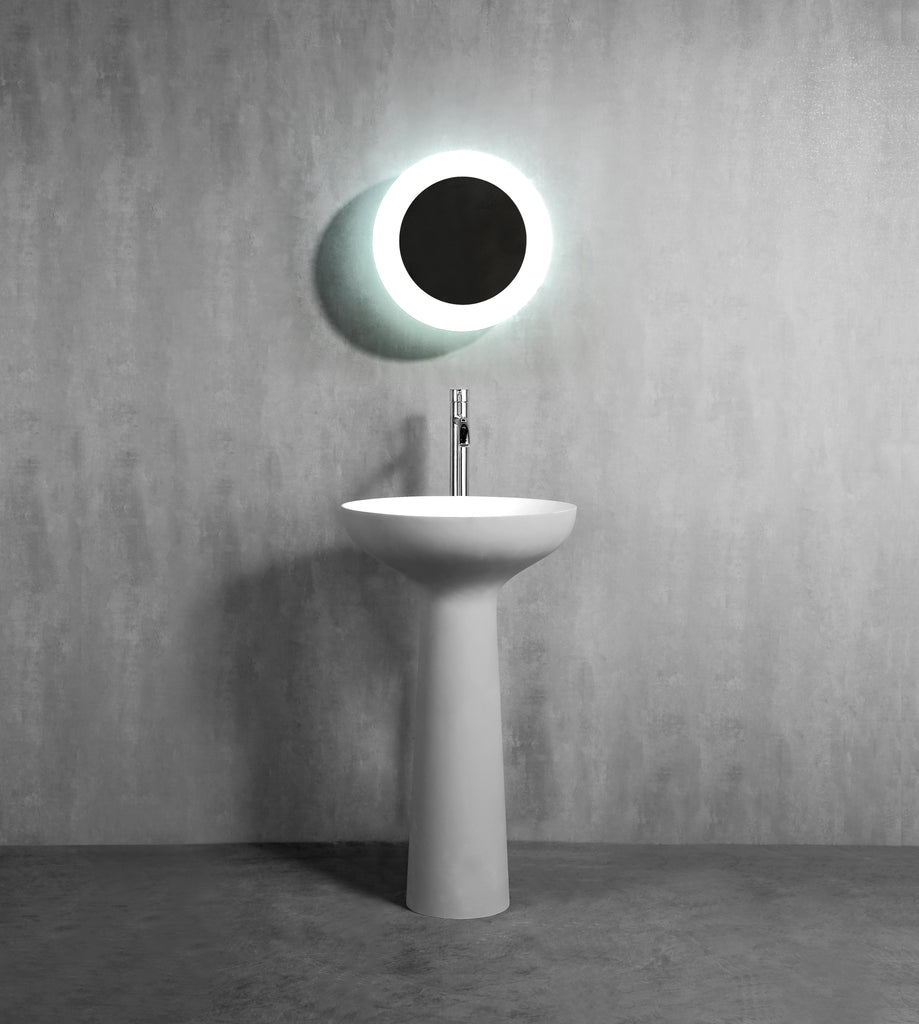 This mini mirror has enough area for you to see your beauty. The tiny round mirror and the concise basin shows the charm of minimalism. If you paint your wall in grey as well as your floor, you may feel like you were Alice, getting lost in wonderland on the moon.
Doric, one of the TONA 2020 NEW SERIES. If you have any interest in Doric or if you wanna know more about TONA Bathroom vanity series, please click here to visit our official website, we have hot vanities on sale and our blogs will be updated anytime.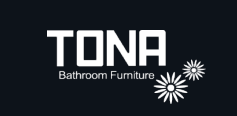 TONA, To Nature,
Original ideas,
Never stop pursuing perfection,
Always considers for our customers.
---