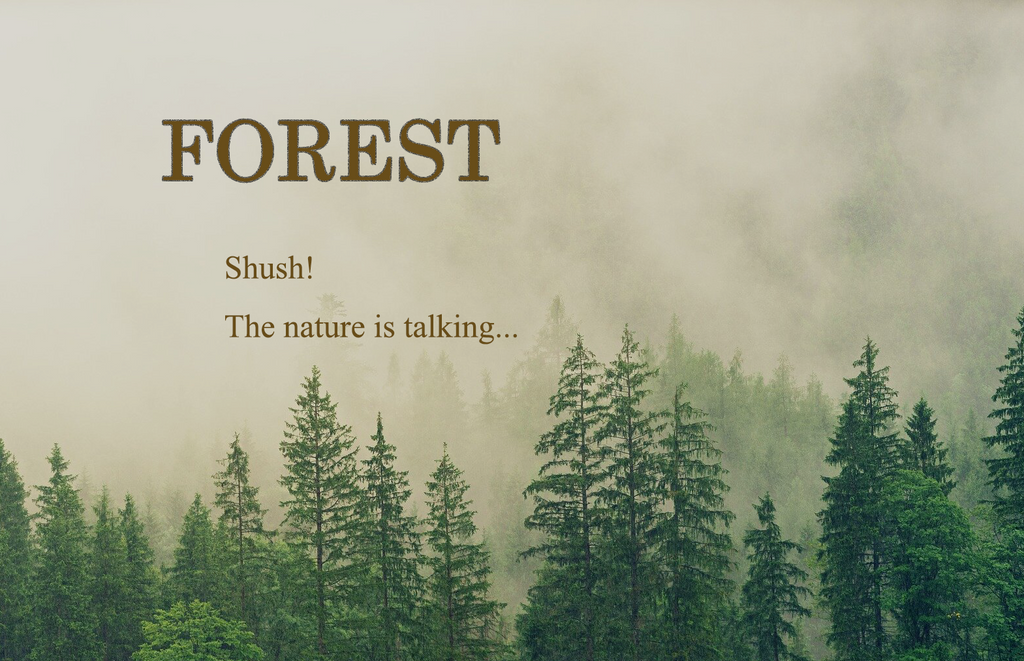 When is the last time you went to see the forest? Do you still remember the taste of the air there? Did you ever think about to leave the obstreperous cities and hide yourself in the nature?
Actually, you don't have to really do it.
Forest, the new series of TONA bathroom vanity, takes you closer to the forest to feel the nature, and help you find out the original yourself.
The forest is the cradle of lives, a gate to the true nature. Every masterpiece of humans comes from the nature, Same to the Forest.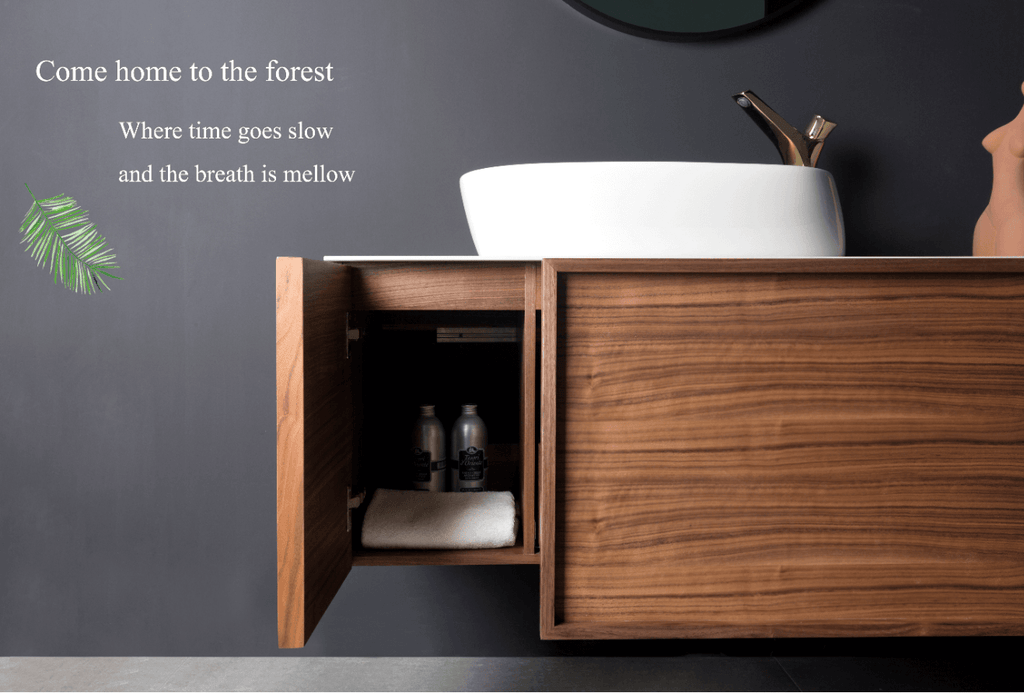 The cabinet is made of solid wood, a popular high-class material which look natural and high class. The natural walnut color brings the breeze of forest, releasing your stress and tiredness. The material is welcomed to high class consumers in case of its elegant look and nice water proof, which extends the useful time of the vanity.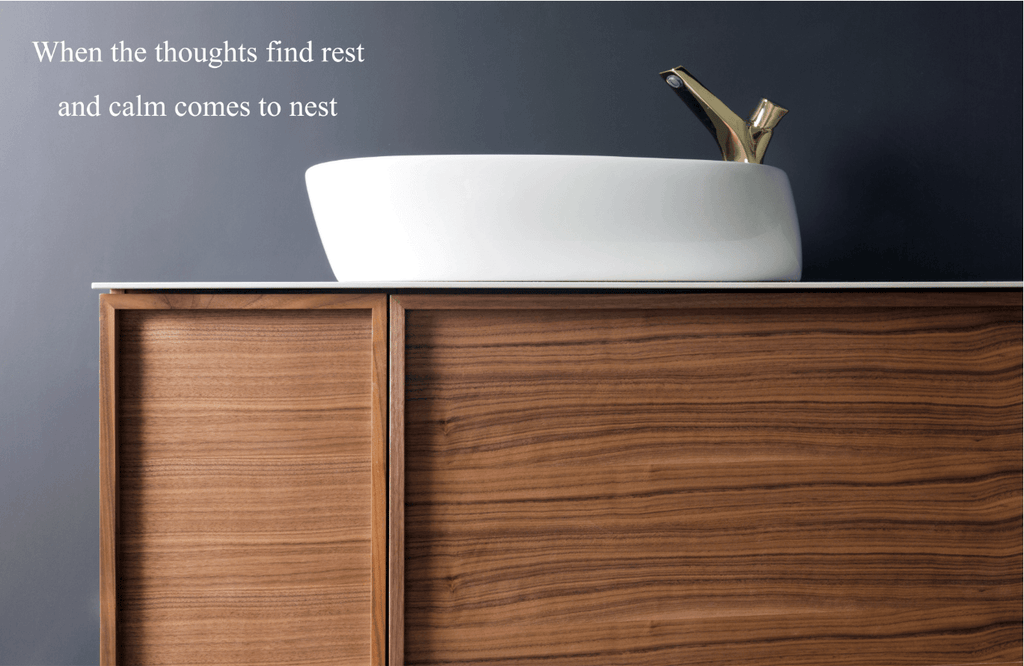 This design of handles perfectly shows the beauty of modern minimalism style. To save the material of handles and to provide a concise look, this handle design is much considerate for its inner arc angle, which is gently fit for fingers.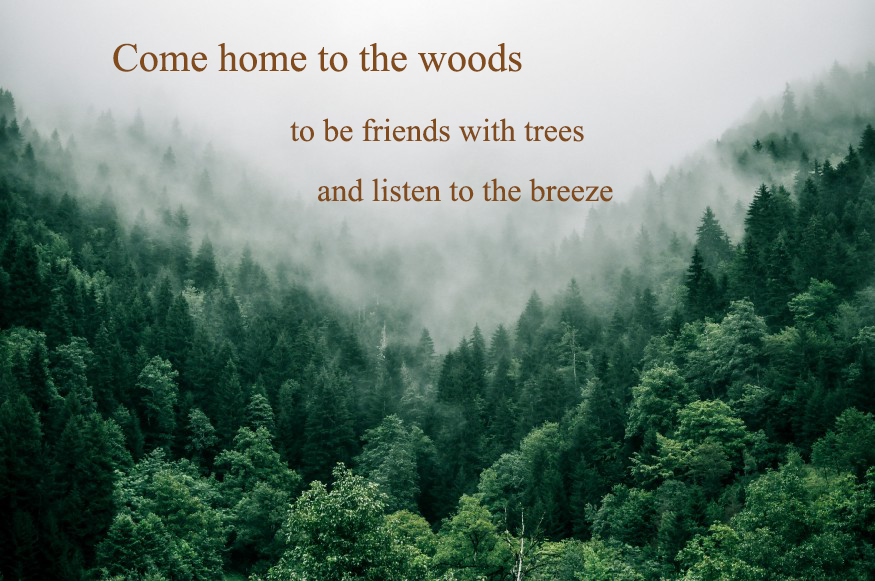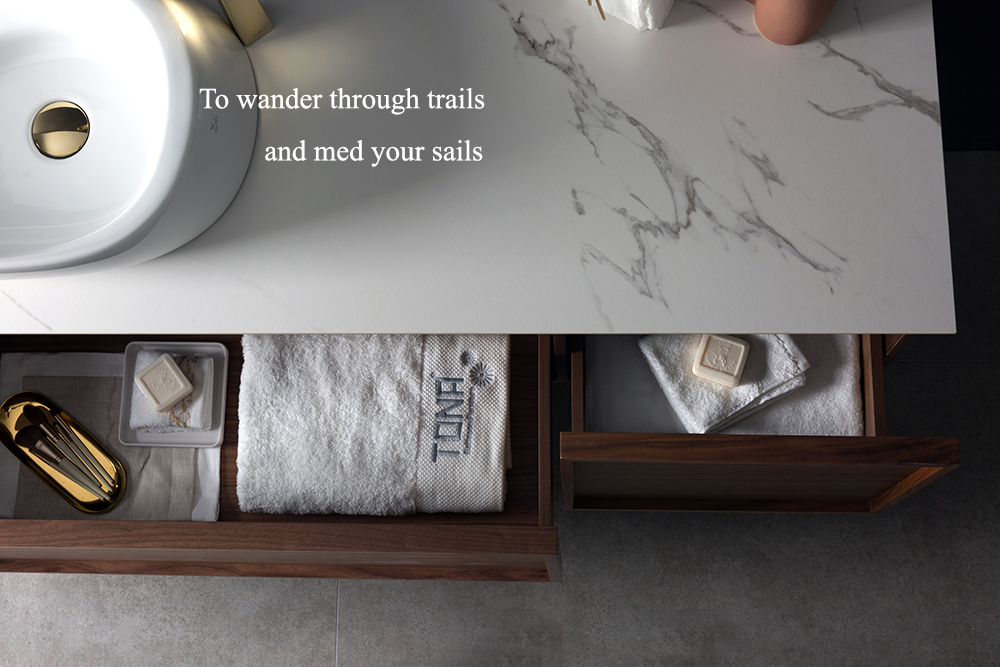 The counter top is adopted with 3mm porcelain slab, pure volcanic stones fired in high temperature and high pressure. The extreme conditions for the processing make the hardness of the slab overtake the knives, which mean it will be alright even if you cut it with knives on purpose. The slab also reaches the food safety standard, healthy and green.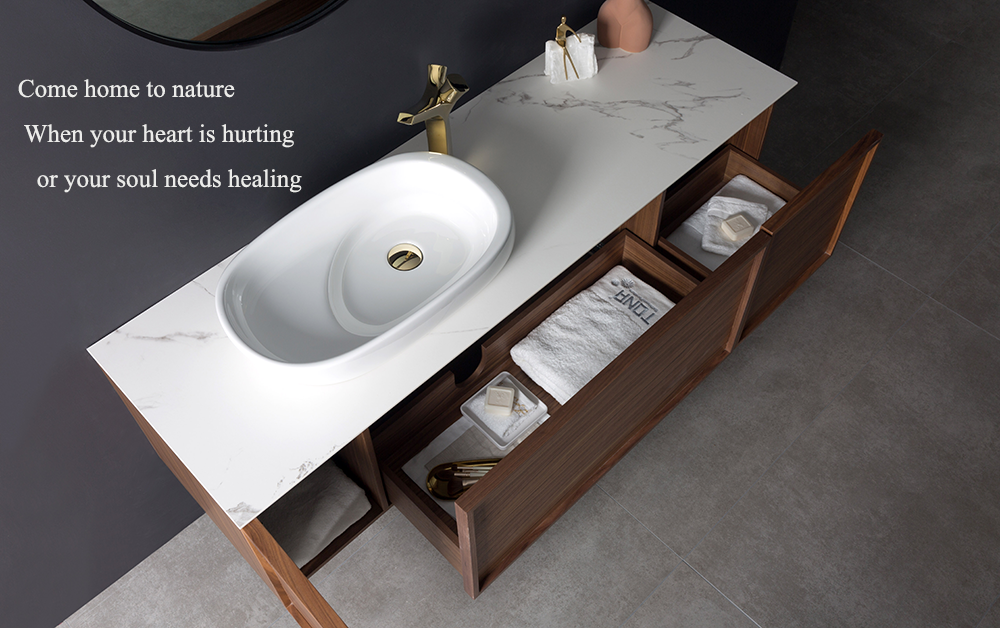 Vessel basin is the most convenient kind of basins for repairing. The ceramic material is fired in high temperature, so the surface is smooth and easy to clean. The hardness also can prevent the basin from scratching and cutting, durable and useful
Most vanities are lack of storage space, this is because the drawers have to donate a lot of space for the drainage. If it's a small size cabinet, your storage will be severe problem. With this patent design, problem solved! The U-shape ultra-thin drainage pipeline access can give more storage space while keeping looking good.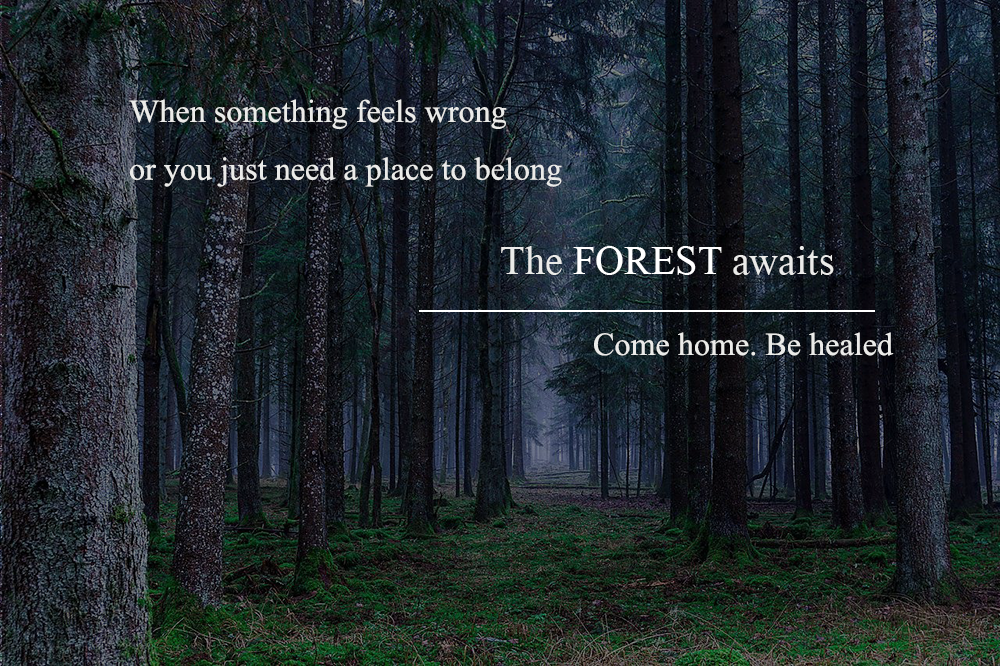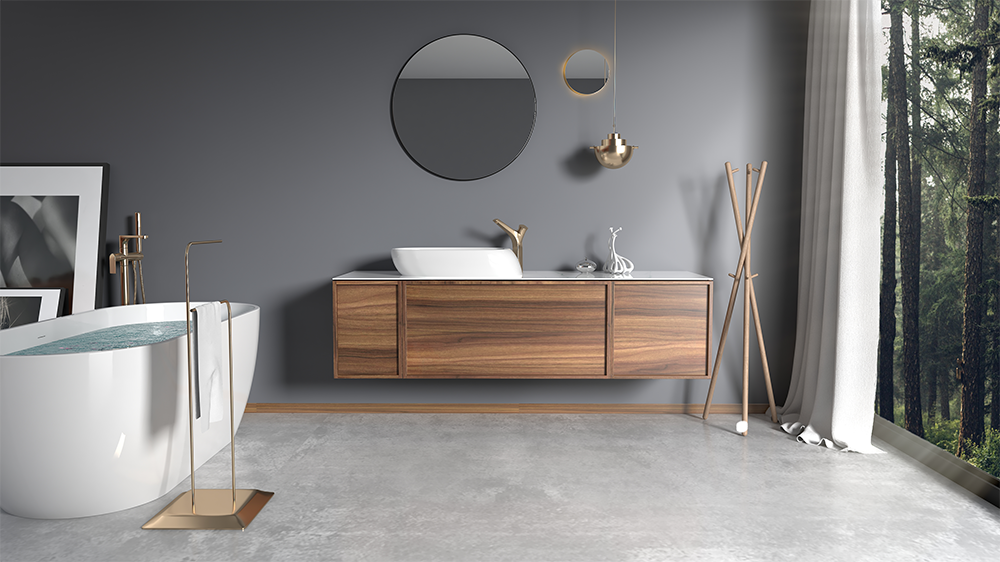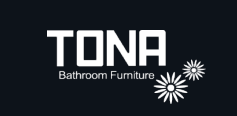 TONA, To Nature,
Original ideas,
Never stop pursuing Perfection,
Always considers for our customers.
---