Bathroom Vanity Buying Guide - 1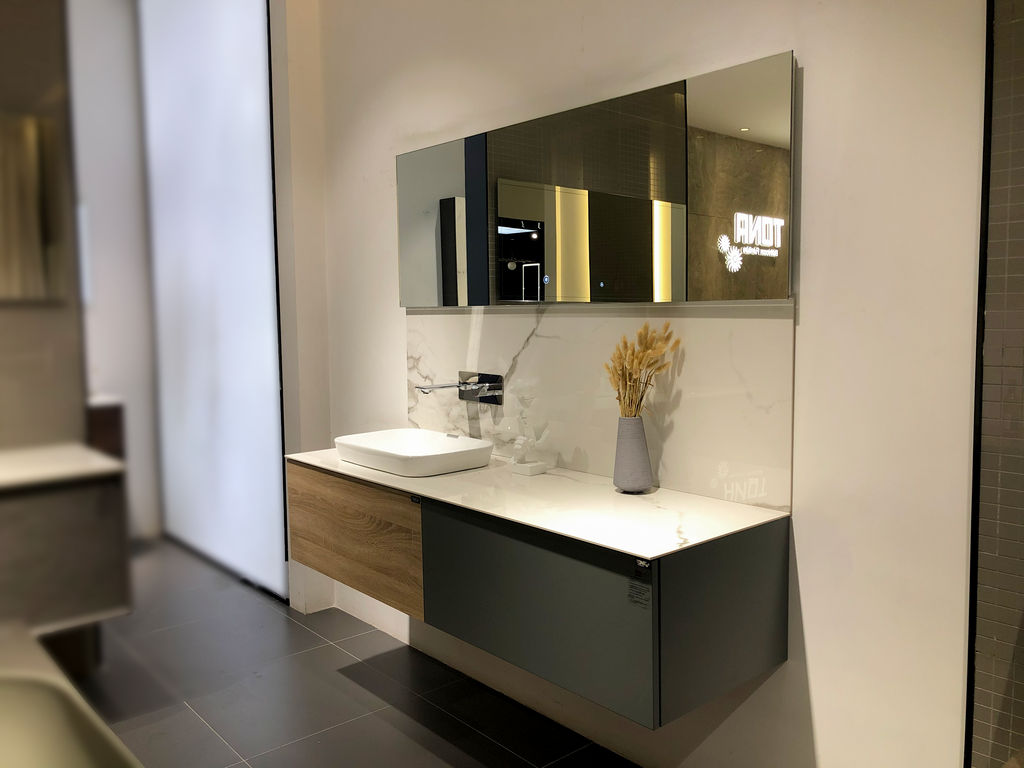 Many people are trapped by the various bathroom vanity options when they decide to decorate their bathrooms. Questions such as "What is a bathroom vanity?" and "Wall-mounted or freestanding?" and "What price can be called reasonable?" can be overwhelming.
If you have the same confusion, I'm glad you are reading this blog, which will definitely help you through all inquiries in your head. The blog is arranged to be updated in 3 parts to specifically explain the way to purchase a good bathroom vanity. 
So here comes our bathroom vanity purchasing Strategy 1: Be Aware of What You Need.

If you are a newcomer to bathroom vanities, or you don't know enough about them and don't know what to consider, why not just neglect all the functions and advantages they're trying to tell you, and ask yourself: What do you need?
To Know a Certain Available Space for Your New Bathroom Vanity.
You have to measure the spare space. Remember to consider the actual space it takes when drawers or doors of the bathroom vanity are open.
To Confirm What Designing Style of Bathroom Vanity You Are Going to Pick.
Consider colors, sizes and deigns. Currently, there are 2 mainstream styles: modern and vintage.
Modern Style: Modern design is a style of decor that focuses on minimalism, neutral colors, clean design lines, and environmentally-friendly materials.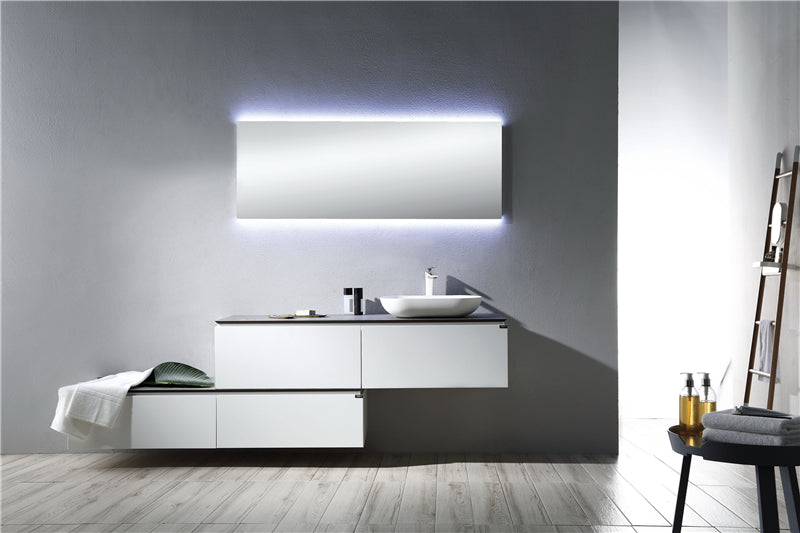 TONA Modern Style Bathroom Vanity - LIMON

Vintage Style: This usually refers to previous styles, classic but not present. Natural and rustic. Some can be rough.
For some popular colors: white, cement grey (this is quite popular), navy, copper, and so on. Anyway, the color should be under the concern of the style you choose. White looks pure, bright, and clean but may be easy to get dirty. Black is fine but totally black can make it hard to see the details of your vanity. So usually, vanities are black and white.
Cement is quite popular currently, low-key and elegant. In a word, bright colors always bring a sense of luxury and make your bathroom look vibrant. Dark, light colors are quiet, offering a peaceful atmosphere.
To Make A Budget for Your New Bathroom Vanity.
Same as with other commodities, based on the price, bathroom vanities are classified into 3 classes: low cost, medium cost, and high cost.
Low Costs: $200 ~ $400
Generally speaking, vanities in this price range may be made of cheap materials, wood, and granite. The craft would be roughly assembled and of bad quality. On the whole, these vanities can provide normal usage of storage but no other functions. Besides, the useful life may not last for long.

If you are seeking a vanity with a low price, I suggest you choose a vanity from a good brand.
Medium costs: $500 ~ $1000
In this price range, raw materials, quality, and functions are upgraded. The storage of vanities is also enlarged. Functions like soft-closing and scratch resistance can be equipped as well. These vanities have a long useful time and a finer appearance. Here are some models of TONA you may be interested in. Just click the pictures to visit the product's websites.
High Costs: $1000 ~ $5000
As the price gets higher, the material and processing will definitely be better. Except for common usage, a lot of convenience is provided with more practical, considerate designs, and functions. These vanities' purpose is to make you satisfied with everything and enjoy perfection. What luxury!

When it comes to a reasonable price, in my personal opinion, it's simply an analysis of your request and product that makes you feel it's worth purchasing. Based on your actual condition and needs, you can set your budget with the help of the form.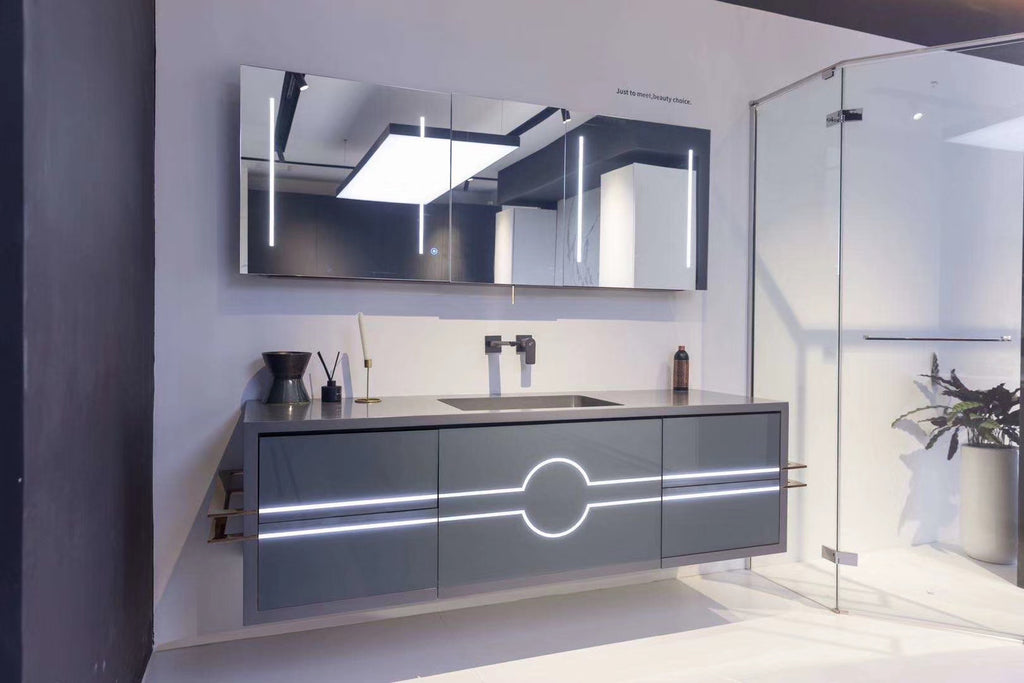 The bathroom may be the place where you spend the most time. Your day begins when you reluctantly get out of bed and move your body to the bathroom to wash up, and it ends with washing up in the bathroom before going to bed. Therefore, the experience we have in the bathroom can greatly affect us. Objectively speaking, you shouldn't underestimate the impact a bathroom vanity can have.
If you want to make your bathroom warm and fashionable, please keep following us. You can also visit our official website to know more about our bathroom vanities, I'm sure you will find one you have crash on. Click here to visit TONA Official Website.
TONA, To Nature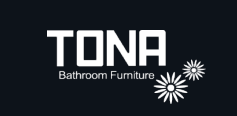 Original ideas
Never stop pursuing perfection.
Always consider for our customers.
---