Bathroom Vanity Buying Guide - 2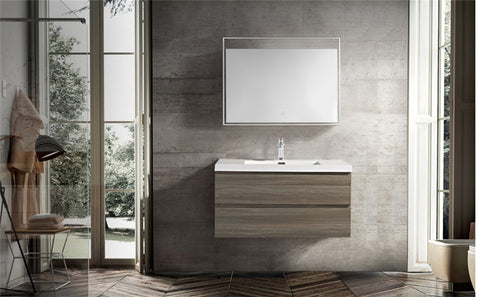 We have learned that we must clearly know what we need from the last blog, such as the available space for a bathroom vanity, styles, and budget. Once we have a clear requirements list and an explicit target, we should get to know the basic information of bathroom vanities so that questions about materials and crafts can be solved.
Sizes of Bathroom Vanities
Standard Sizes of Bathroom Vanities
Firstly, we should know that there are 2 kinds of bathroom vanities: single bathroom vanity and double bathroom vanity.
Standard Sizes (width):
Single Bathroom Vanity: 24", 30", 36", 48"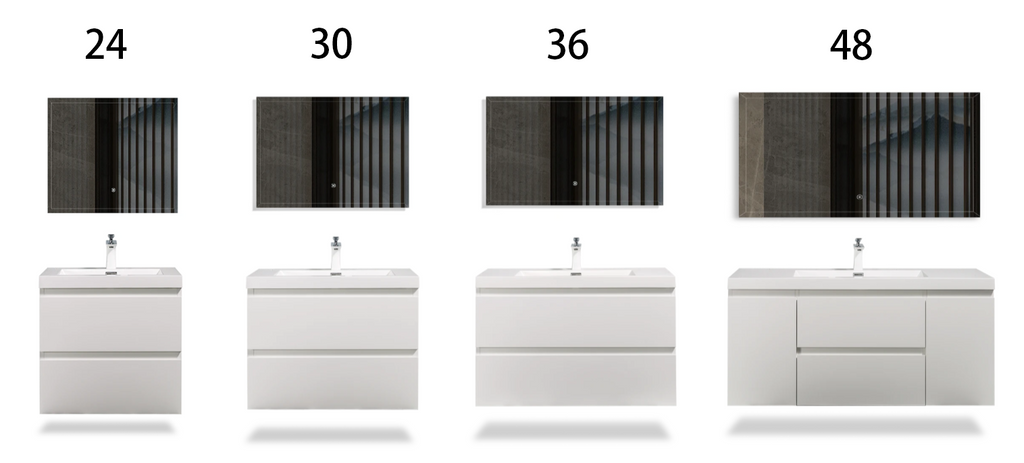 To choose a good size, you need to base it on the available space you measured, which I mentioned in the last blog. Small sizes are suitable for a space-limited bathroom and guest bathroom. If space permits, bigger sizes are nice as well, with larger storage space and a better visual experience.
Double Bathroom Vanity: 60", 72"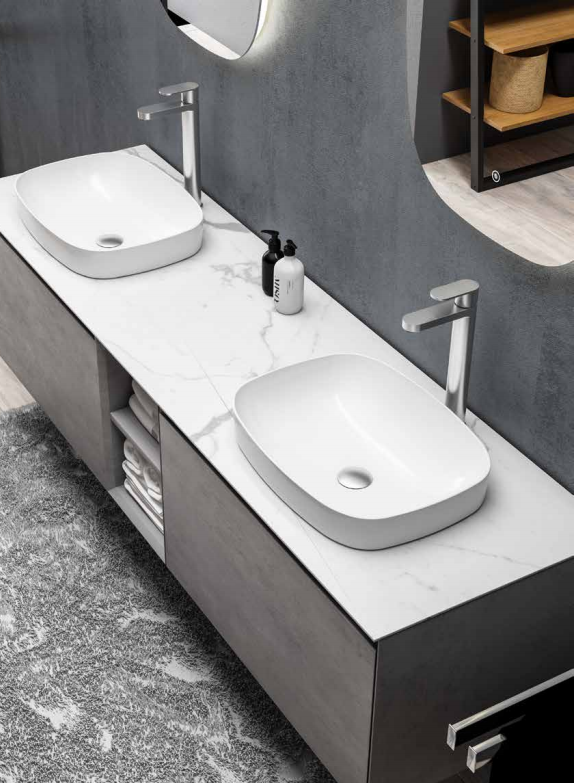 Mounting Types
There are various types of mounting, but we can classify them into the two most common types:
Wall-Mounted: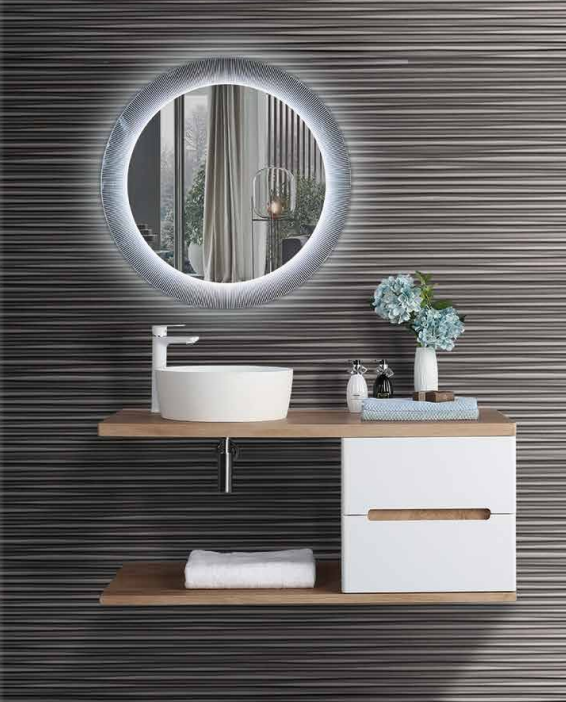 After the installation, you will get a bathroom vanity that is simple and convenient for you to clean and maintain. However, wall-mounting requires a solid wall to sustain, which you should consider before purchasing.
Freestanding: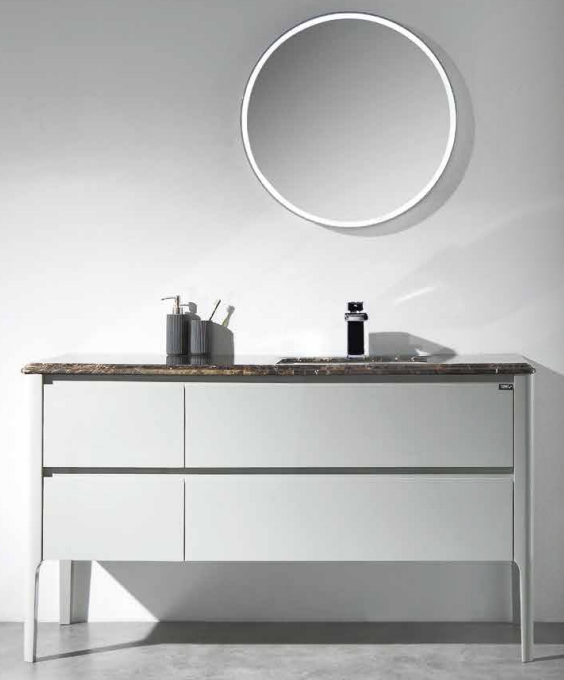 Compared with wall-mounting, freestanding bathroom vanities are much easier to install, and they can be moved anytime you want, while wall-mounted bathroom vanities can only stay on the wall. However, the dirt under freestanding bathroom vanities is not easy to clean.
Materials
The materials of bathroom vanities are rather significant, which can directly affect the quality and usage. Here are some common materials for bathroom vanities:
Wood
Plywood: This material can resist water very well. Normal wood can't stand the wet conditions in the bathroom, which will definitely crack and damage sooner. But plywood-made bathroom vanities can avoid this problem. Multiple layers are glued together, and the hardness is good. With natural wood grain, this material makes bathroom vanities more beautiful.
Medium Density Fiberboard (MDF): This kind of board is carefully processed, which has a better quality to resist water and pressure. Due to its flat surface, it can be decorated easily. After painting or waxing, it can be a nice material for a bathroom vanity.
Metal
Most metal bathroom vanities are made of stainless steel. Obviously, stainless steel bathroom vanities have the advantages of being waterproof and mildew-proof. The style can be diversified, and the useful life is much longer than that of wooden bathroom vanities. However, stainless steel brings annoying cleaning work for fingerprints and watermarks, which will somewhat affect the appearance.
Today's blog ends here. We introduced the sizes and materials of a part of bathroom vanities. In the next blog, Bathroom Vanity Buying Guide - 3, we will tell you how to choose a good basin for your bathroom vanity.
------------------------------------------------------------------------------------------------------------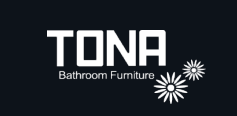 TONA, To Nature
Original ideas,
Never stop Pursuing perfection,
Always considers for our customers.
---